About our studio

The Inhabitable Structures Studio advocates an individual explorative approach to an architectural design project running over the course of a semester. During this Bachelor semester the focus will be placed on developing new typologies of a large scale residential and mixed-use urban building along the railway tracks on Landsberger Straße.

NOTE: The studio will be held in a hybrid format, and not exclusively online. Hence presence in Munich will be required in order to participate.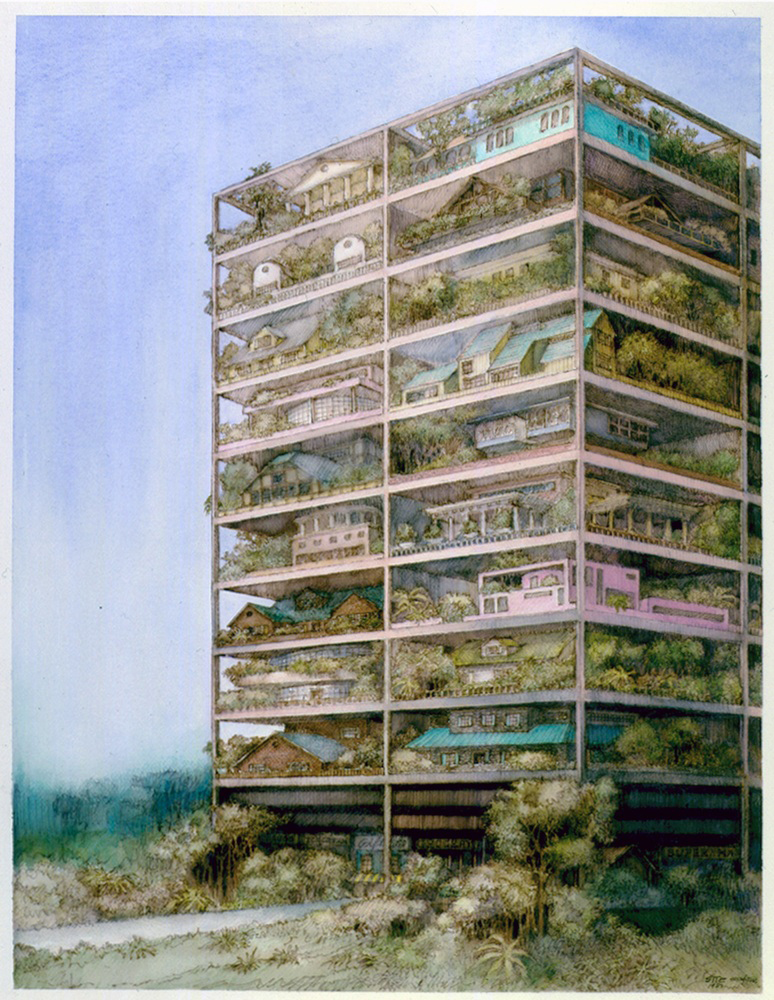 James Wines, Highrise of Homes, 1981 (Image: © SITE) •



WS 2020/21 – Bachelor / Thesis Project

Inhabitable Structures: Urban Housing in Munich

Today's forms of living – in tune with our contemporary biographies - are becoming increasingly individualized and heterogeneous. Urban residential buildings are being asked to integrate a highly diverse range of apartment sizes and types, in accordance with a multitude of inhabitation scenarios. Furthermore, as the limits between domestic realm and workplace are dissolving more and more nowadays, there is an urgent need to reconsider the idea of the apartment as the mere place of eating, sleeping and leisure. At the same time there is a desire for community in an atomized society that needs to be addressed within the anonymity of the city.

A second challenge that we are currently facing, is the adaptation of a myriad of residential buildings – often of the post war period - to the aforementioned contemporary needs. What we realize in that process, is that the rigid building structure that was designed to fit a specific idea of housing of that particular period, often makes a long-term transformation very difficult. While the biographies of the inhabitants have diversified and shifted, the plans and walls have remained. There is a lot to learn from office buildings in that instance, destined to accommodate the change of their functional and technical content as well as that of their outside appearance. With transformation and reuse increasingly becoming the dominant forms of building, it seems highly questionable whether the post-war model of functionalist housing is still valid in an age of sustainable urban development.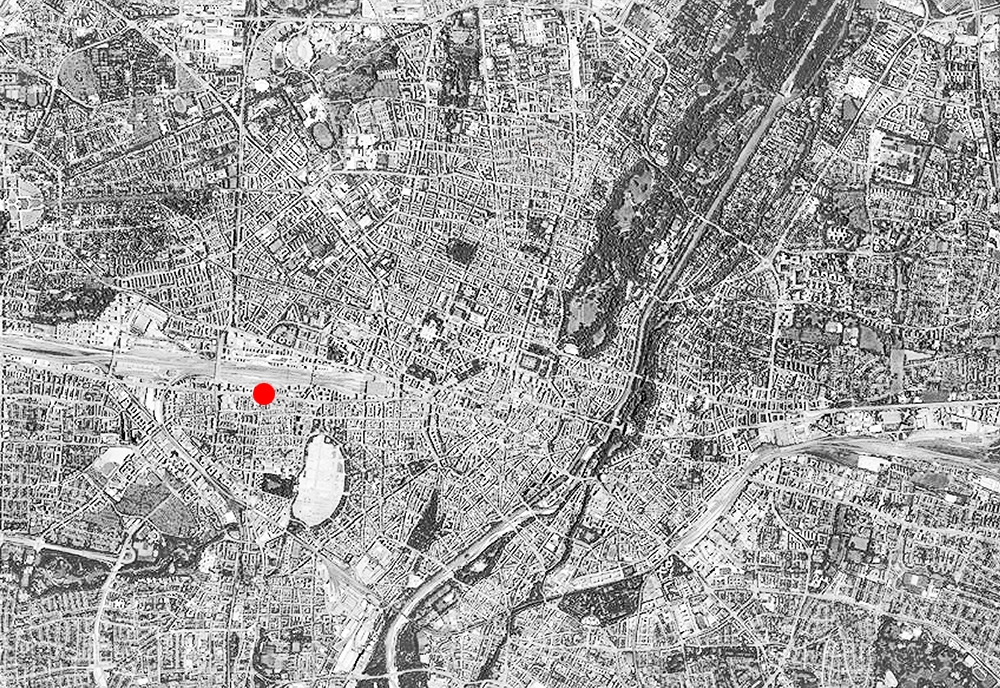 Aerial view – Location of site within the city of Munich (Image © Bing Maps)

Therefore, during this semester our intention is to conceive urban residential and mixed-use buildings as "inhabitable structures". In other words, the focus will be placed on the development of robust core-and-shell-structures which embody two main aspects. Firstly, they are able to accommodate typological and functional variety. Secondly, they provide a response to the mid- to long term transformability that the contemporary apartment building requires. The project will be located on a site within the city of Munich. The intention of our studio is to explore together the spatial and organizational potential of open plan structures for housing, investigating the interplay between structure, façade and interior life of a building. We will be dealing with the dialogue between building and context, and with the continuity between public space and the private realm. We will work on construction as a means of architectural expression, developing a contemporary idea of tectonics as a tool by which the character of a city can be formed and new typologies invented.

The introduction to the project will take place on the 03. November 2020, at 14h. Further details on the place and form of the introduction (physical/digital) will be communicated to the studio participants one day in advance.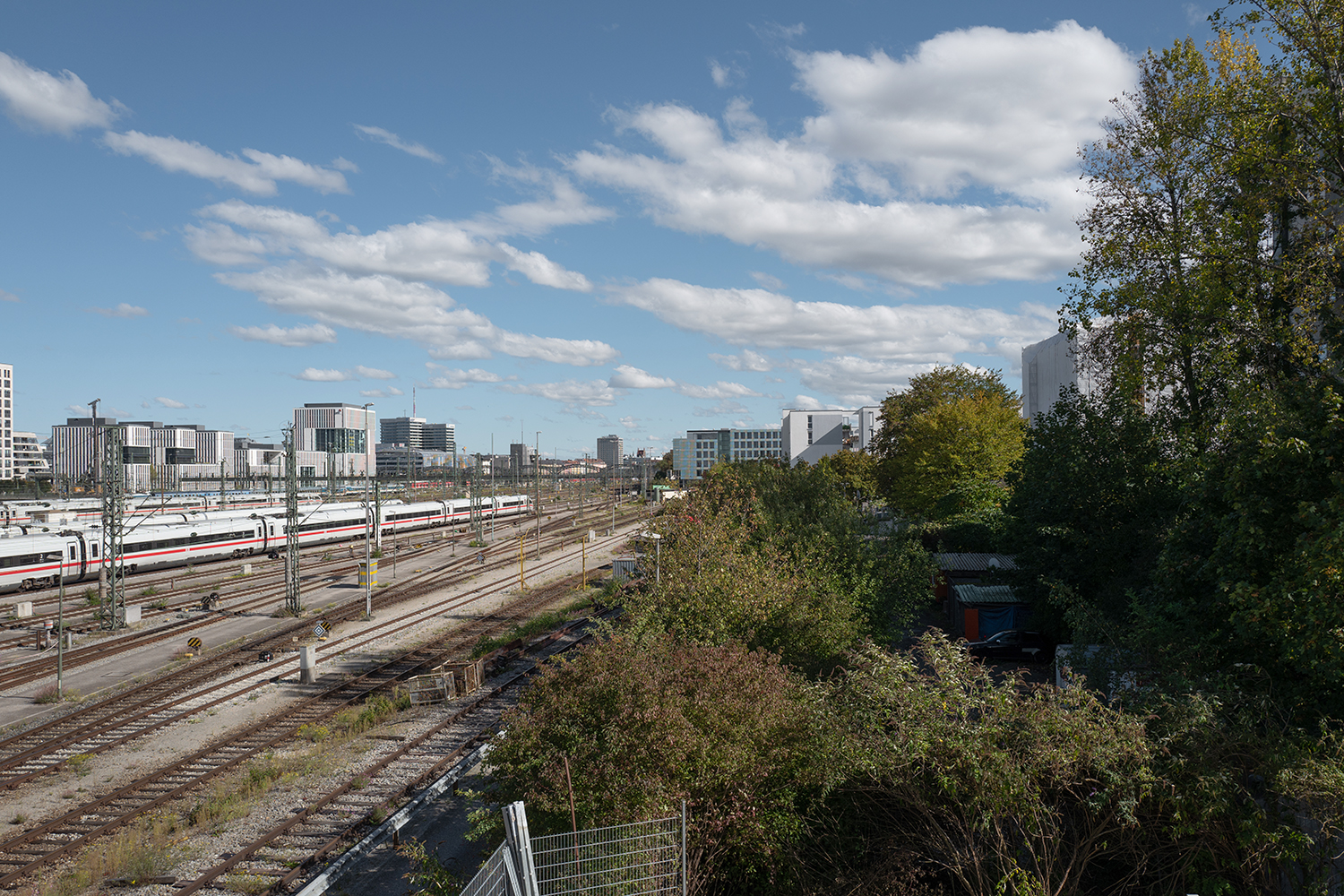 Project site on Landsberger Straße

•

The semester will be led by guest professor Alexander Fthenakis with the assistance of Lluis Daniel Dura. Guest critics will give their insight on the students ́ work at several stages of the project.

Alexander Fthenakis studied architecture in Munich and Madrid and taught architectural design and patrimony as an assistant to Victor López Cotelo at TUM. He trained as an architect with Peter Zumthor and Roger Boltshauser. He is a founding Partner at Fthenakis Ropee Architektenkooperative in Munich..

Studio contact: fthenakis@tum.de.

•

Studio output of last semester as well as updates can be found on Instagram: @inhabitablestructures